NaijaBet.com offers you the chance to have your voice heard…
Teams like Lazio, West Bromwich Albion, Villarreal, Mainz and Brest have elbowed their way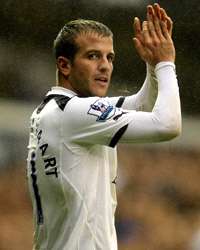 towards the business end of their respective league tables at the start of the 2010-11 season.
It has been refreshing to witness clubs of relatively modest standing breathe new life into title chases across the continent thanks to a blend of innovative coaching methods and the acquisition of new players.
NaijaBet, wants to find out your opinion on which player has been most improved this season, in respect to their showings in the 2009-10 campaign.
Choose any player from the Bundesliga, English Premier League, la Liga, Ligue 1 or Serie A. Remember that the player you choose should have played for a team in one of the above leagues last season too.
Have your say in the comment section below and check back Friday for the result of Castrol Football's analysis…