Chelsea boss Andre Villas-Boas said that the past week has been 'disastrous' for his side but has vowed they will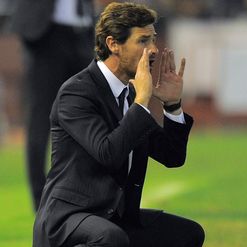 bounce back with aplomb.
The Blues slumped to a 5-3 home defeat against Arsenal on Saturday, their second consecutive Premier League reverse that leaves them nine points adrift of leaders Manchester City.
While conceding the loss was hard to take, Villas-Boas is treating Chelsea's mini slump as a steep learning curb that he claims will galvanize his team.
"There's always a learning curve, whether you are winning or losing," said Villas-Boas.
"You have to be frank and say that our progress was stopped in a disastrous week. But you cannot say it's all gone to ruins. That's not true. It doesn't mean our castle went down."
"There were, of course, back to back defeats in the Premier League, which take their toll in terms of the table, but that doesn't mean that what's being built is wrong, that the philosophy is wrong, and that we're not on the right track."
"We are on the right track."
Chelsea play Genk in the Champions League on Tuesday, a match which Villas-Boas sees as an ideal way to start his side's revival.
"We have been punished in the last week but it's up to us to take on the challenge. We represent a massive club and we're not running away from the mistakes, but we have to move on."
"All of us know our defensive responsibilities. We were one of the three best defences in the Premier League before the Arsenal game."
"We were on the right progress up to then. Then we had a very bad week but now we have to recover and get back on the right track."
"It happened to Arsenal. They're recovering now after a good learning process. Hopefully, we can do exactly the same. We have the talent, the experience and the ability to do so."