Liverpool are set to follow up the signing of Andy Carroll from Newcastle by landing his former team-mate Jose Enrique in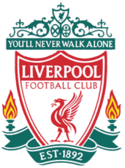 the summer.
The deal to bring the 25-year-old defender to the club, for a fee in the region of around £15m, was revealed by former player and TV pundit Phil Thompson.
Thompson told TV2 in Norway that Liverpool had won the race ahead of a host of other sides for Enrique, who has impressed with Newcastle during the past season.
He said: "From what I've heard, yes the deal has been done and he will come to Liverpool.
"It'll be interesting because he's done very well. He had a difficult first season coming into the Premier League a couple of years ago but he really understands the game now.
"He's one of those full backs who is good going forward but he's also a good defender and I think that is the main thing."