Barcelona's Bulgarian legend Hristo Stoichkov has once again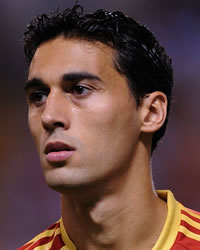 shown his contempt for Real Madrid by claiming that the club "make him sick".
The prolific striker had already made a similar statement regarding Los Blancos earlier in the season, and in an interview with publication Marca, he reiterated his dislike of the Blaugrana's historic rival.
He claimed: "It makes me sick to see the white Real Madrid shirt. This is the Clasico, but it does not stop me from repeating myself. After all, it is only three points."
Stoichkov also refused to be drawn on who he believed was the superior player between Lionel Messi and Cristiano Ronaldo, saying of the pair: "The Portuguese is a winner, and has character, but the Argentine is also a very good footballer."
Furthermore, he also defended Madrid coach Jose Mourinho, and has positive words to say about his abilities as a coach.
He concluded: "Jose is not a bad guy, it is too bad that people do not know him like me. It is the press that make him appear in a certain way. When I was coach of Bulgaria I went to visit him in London, and when he came to play a Champions League match in my country, he was in my house."