Arsenal boss Arsene Wenger has officially stated that if he buys anyone during the January transfer window, it will be a center back.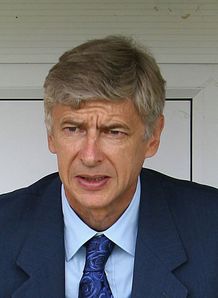 Wenger has said that the next two weeks in injured center back Thomas Vermaelen's rehabilitation are critical. Vermaelen is set to return at the end of January, just before the transfer window closes.
If the center back were to suffer a set back in his rehabilitation before he is set to return, Arsene Wenger says he will buy a center back.
The Belgian has been out since late August with an Achilles injury and is due back at the end of this month. If that is delayed, then Wenger may go into the transfer market. Otherwise, he will keep his cheque-book closed.
Speaking at Tuesday's press conference, the Arsenal manager ruled out buying a striker, midfielder and goalkeeper.
"In the offensive department, a new signing is completely excluded," said the Frenchman. "In midfield, completely excluded. Don't forget we have a big squad with Diaby injured, Lansbury and Ramsey is coming back too. He played a full game with Nottingham Forest yesterday.
"With the goalkeepers, I stand as firm as ever.
"At the back, it just depends on Vermaelen. I am just waiting to know more about him, and then at the end of January, we will have to make a decision."
To buy a player in any other position would be excess. The midfield is stacked, and with Ramsey and co. coming back there is no need for additional players. Arsenal have plenty of strikers and in attack need no further reinforcements.
The only area in which Arsenal are lacking sufficient strength or depth is in defense. If Vermaelen is not fit by the end of the month Arsenal will really need another CB.
Do you think Wenger is making the right decision? If Vermaelen has a set back who would be the best choice?