Didier Drogba on Thursday spoke out in defence of his Ivory Coast international team-mate Kolo Toure and said his failed drug test was a "stupid mistake".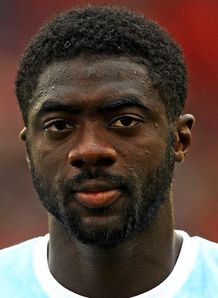 Manchester City centre-back Toure, 29, was revealed to have tested positive for a banned substance last week and was subsequently suspended.
"It would be a difficult situation for us (Ivory Coast) if he is banned because he is one of the most important players, one of the oldest, most experienced players," said Drogba, who was in Barcelona to promote his humanitarian foundation at the Global Sports Forum.
"It would be very difficult for us if something like this happens.
"I think we all know how stupid it was, the mistake, and I don't think he did it to improve his performance.
"I think it was just a mistake and we feel sorry for him and he has all our support, and that's the maximum we can do."
Arsene Wenger, formerly Toure's coach at Arsenal, has also launched a defence of his former player and revealed that Toure attributes the failed test to a slimming tablet belonging to his wife that he took.
"I spoke to him and he was down, but that is normal. He said it was just a mistake," added Drogba.
"There's not a big difference between what is said by Arsene Wenger and what he said (to me)."
Toure could face a two-year suspension after the English FA informed City last week that the player's urine sample had "tested positive for a specified substance."