Real Madrid are preparing to offer £15million for Chelsea striker Didier Drogba in a bid to keep Jose Mourinho as manager.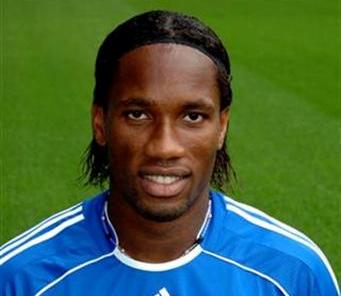 The Spanish club have been wracked in turmoil behind the scenes this season with Mourinho jostling for more power from president Florentino Perez and general director Jorge Valdano.

The 'Special One' has made it clear he is willing to walk away at the end of the season unless he gets his way and Perez is ready to hand him the control he craves.

Drogba has been long coveted by Mourinho and Perez sees the potential signing as a sop to the coach he believes can topple fierce rivals Barcelona from the summit of world football.
Despite his advancing years, Drogba will give Real the cutting edge and power they have sorely missed this season.
They have leaned heavily on Cristiano Ronaldo's goals return following Gonzalo Higuain's back injury and Karim Benzema is only just starting to show the potential they invested in. Although Emmanuel Adebayor has been a moderate success, he is more likely to return to Manchester City in the summer.

A £15m fee for the 33-year-old Drogba would suit all parties. The Chelsea idol's status as number one striker is under threat from Fernando Torres's arrival and he knows owner Roman Abramovich is determined to lower the age of the club's squad as he looks to prolong the club's success.

Although Drogba has still had greater impact on recent games than the £50m signing from Liverpool, he knows next season may be a different story with other new strikers also being identified. Rather than take a step down or join one of Chelsea's English rivals a move to Madrid under his old mentor would be a fitting end to a sparkling career.
Mourinho wanted to take Drogba with him to Inter Milan when he left Chelsea and fully believes the player can help him achieve his goal at Real Madrid of wrestling La Liga from Barcelona. Although there is interest in bringing Mourinho back to the Barclays Premier League in the summer, Real know that his personality is driving him to succeed in Spain first before he returns to England.

They have sounded out potential replacements should he go but the signing of Drogba is seen as key to convincing him to stay.

Valdano said: 'He's a coach who wants that autonomy, he needs to have control. It's then that he is comfortable. Now he has declared that he is very protected by the club and feels very well and could even renew his contract. So the goal has been achieved.'