Barcelona president Sandro Rosell has cast doubt over Cesc Fabregas' proposed move away from Arsenal after admitting the Spaniards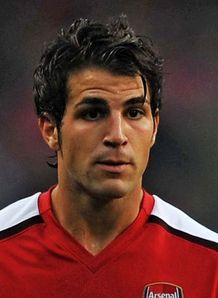 will offer even less money to buy him this summer than when they came in for him last year.
Barca were twice snubbed by the Gunners after submitting offers of €40million (£35million) for Fabregas, who was eventually persuaded to stay in north London by manager Arsene Wenger.
Rosell admits Barca boss Pep Guardiola has 'demanded' the club try to bring Fabregas to Catalonia again when the transfer window reopens.
However, any deal looks increasingly unlikely because the Spanish champions have ruled out any bid close to Arsenal's valuation of the player.
'Barca are not disposed to pay €50m for Cesc Fabregas next summer. That is decided and, although Guardiola demands this player, we will not pay this amount,' Rosell told Catalan Sport.
'It is impossible due to a simple reason – in football, prices are reduced each year and, if we offered Arsenal €40m for Cesc last summer, €50m is now impossible.
'We will negotiate with the Gunners, but at a correct limit and without madness and, if the operation is not possible, we will wait for other opportunities.'
Rosell said the strained relationship between the two clubs, which has been exacerbated by Arsenal's alleged 'poaching' of Barca youngster Jon Miquel Toral, will not help matters in coming to an agreement over Fabregas.
The Gunners were accused of being 'immoral' in their acquisition of Toral, 16 – who is said to have been bought from Barcelona's youth system for a paltry sum – which has obvious parallels with Fabregas' move in 2003.
And Rosell added: 'Our relationship with Arsenal is not good. The Toral issue has not pleased us.
'The future of Cesc is in his hands and we could only negotiate with Arsenal if Guardiola insists. Only with any sale is it possible to increase the money for the negotiations.'