Arsene Wenger insists Arsenal's clash with Manchester United is just as significant as when the clubs were both battling for the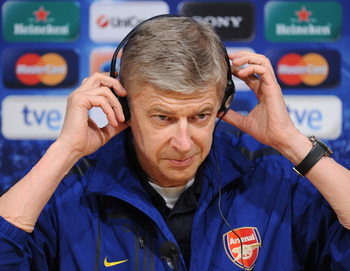 title.
The fixture at Old Trafford earlier this season saw United win 8-2, with many commenting that the game signified the end of Arsenal's time as genuine title contenders, with the Gunners more likely to focus on winning a place in the Champions League.
Arsenal have not won the Premier League since 2004 and have struggled to maintain a title challenge in recent seasons, but Wenger still regards the game as one of the league's biggest.
"It's still the same. It is not the only game anymore because you have Chelsea and Man City coming in, with Liverpool still there. But it is a game that is watched all over the world," Wenger told the club's official website.
"We think we are on a similar level. I still think that when we have everybody available we are a strong force in this league. That's why it is important that we fight very hard (in order) not to drop points."
United have looked to the counter-attack to beat Arsenal in recent seasons, something Wenger readily admits has worked on past occasions, but he has backed his side to pick up a win if they perform to their best.
"They sometimes have a very compact midfield to kill our passing game and get us on the counter-attack. They do that very well," he said.
"I believe that sometimes it works for them, although last year we beat them 1-0 (at the Emirates) in a convincing way."
"It depends on how well we play on the day, how well we pass the ball through their lines – no matter how many are in there."