Manchester United manager Sir Alex Ferguson has confirmed deadly rivals Liverpool are now "back on the radar".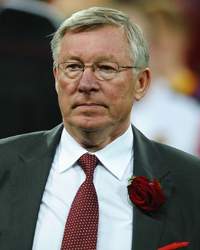 As United were clinching a record 19th crown, Liverpool were finishing in sixth, 22 points adrift with not even a Europa League place to cheer them. However, under Kenny Dalglish, Ferguson can sense a giant awakening from its slumber. And the Manchester United manager is prepared to concede they are a club to be wary of again.
"Liverpool went off the radar for a bit. They are now back on it. Long term you know they are going to be there," said Ferguson.
It is the same with Arsenal, Chelsea and Manchester City, a rival in name – Ferguson did previously claim Liverpool was the true derby for his team – now in performance too.
"Let's be honest, you hate losing to any of them," he said.
"One of those four will always be a thorn in our flesh. They are our immediate challengers. History doesn't change.
"No matter where it comes from, somewhere along the line we are going to be faced with a big challenge from one of those four great clubs."